Hotel owners can have a difficult time managing hotel budgets. However, it is still an essential part of the business. There are many ways to start budgeting for a hotel, and all should be considered before beginning this process.
First think about personnel needs . In order to keep accurate account of the spending going on at the hotel , there has to be someone that is recording it all. This person will also need to take into consideration several other factors as well such as past records, revenue management plans and future plans for the facility.
Once a person has been chosen for this task, a plan must be developed . The first part of any budget includes record keeping from the previous year or years if available, along with revenues from those periods as well. This will help the hotel maintain an accurate budget .
Revenue management can be very important to a hotel budget . Once revenue is determined, it must be broken down into different categories that include room revenues, food and beverage sales, retail sales, laundry operations , etc. With this detailed information planners can compare actual results with projected expenses to determine if they are on track or having problems.
The next step in creating a hotel budget : Take all of these figures and create monthly budgets for each individual category . These numbers should account for everything from staffing levels to expected utilities costs among other things. Then take those forecasts and break them into quarterly projections as well.
Creating realistic forecasts can be difficult because there are so many factors that contribute to the overall budget. However, with careful planning and by using sound judgement, most hoteliers can develop a workable budget that they can use to manage their hotel successfully.
Hotel budgeting software is a great way to help hoteliers manage their budgets more effectively. This software allows hoteliers to track all of their expenses and revenues in real time, so they can make adjustments as needed. Additionally, this software can help hoteliers forecast future expenses and revenues, which can be very helpful when creating a budget.
Budgeting for a hotel can be a complicated process, but it is an essential part of any successful business. By following these simple steps, hotel owners can create a budget that works for them and helps them achieve their financial goals.
There are a number of different strategies that hoteliers can use when creating their budget. Here are:
09 Steps to prepare hotel budget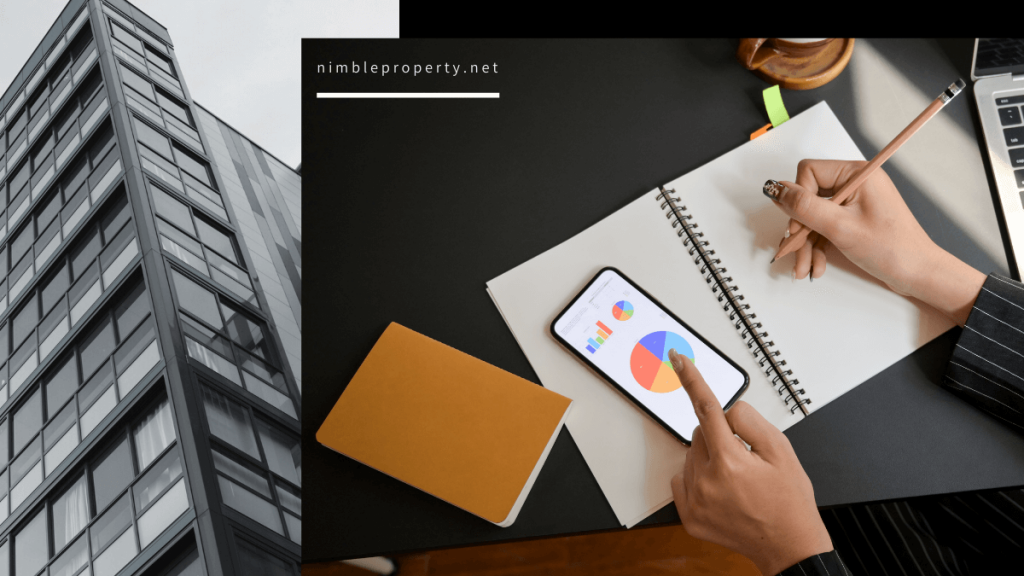 1.Start with your goals and objectives
When creating a budget, it's important to start by setting clear goals and objectives. What do you hope to achieve with your hotel? What are your priorities? Define these things upfront so that you have a framework for building your budget around them.
2. Estimate your revenue and expenses
Once you have your goals set, you can start estimating revenue and expenses. You'll need to project both incoming and outgoing costs in order to determine how much money your hotel is going to make or lose over a given time period.Allocate your funds
3. Allocate your funds
After you have estimated your income and expenses, allocating funds means figuring out exactly where that money will go within the budgeting process. For example, if you estimate that each month brings in $1,000 more than it costs to run the hotel, then you might allocate half of this excess amount towards marketing initiatives while putting the other half towards bringing down quarterly debt service payments.
4.Create a contingency plan
It's always a good idea to create a contingency plan for when things don't go according to plan. If you estimate your monthly costs will be $5,000 but they end up being $6,000 due to factors beyond your control, how can you resolve this issue? Your contingency plan should include a clear set of contingencies and the resources and actions available in each case.Monitor performance regularly
5. Monitor performance regularly
After allocating funds and creating a contingency plan, it's important to monitor your hotel's performance regularly during the budgeting period. The numbers might not match up with what you've projected them to be (and that's okay!), but early identification of any issues or deviations can help give you an idea of which components need attention right away and which ones are as anticipated.
6. Ensure your numbers are accurate
Accurate financial data is required for any budgeting system to work. It's critical that you take the time to properly track all incoming and outgoing revenue and expenses, including those related to capital expenditures, so you know how much money your hotel actually has at its disposal over the course of the year.Allow for planned changes in staffing levels
7. Allow for planned changes in staffing levels
It's not possible to accurately predict how many employees will be on staff during a given month or quarter, plus it would be difficult to factor this into monthly projections. A more sensible approach might be to set aside some funds for anticipated hiring needs based upon an expected increase in business activity (for example) and make sure managers have access to enough cash to cover short-term payroll needs.
8. Utilize hotel budgeting software
There are a number of hotel budgeting software programs on the market that can automate much of the process for you. This can be helpful in ensuring your numbers are accurate and up-to-date, as well as helping to track performance against your budget goals.Revisit your budget regularly
9. Revisit your budget regularly
No budget is ever set in stone – it's important to revisit and revise it regularly in order to ensure it remains relevant and effective. Depending upon how quickly your hotel's business changes, you might need to update your budget monthly, quarterly, or even yearly.
Hotel budgeting is an essential part of managing any hotel, but this process can be daunting if you're not sure where to start. Implementing the nine hotel budgeting strategies above will help guide you through each step of building your own hotel's budget and ensure that it stays up-to-date over time.
Pursuing best budget & forecast practices is essential for a better Future – That's how Hoteliers grow exceptionally!
With Nimble Property's Budget & Forecasting Module hoteliers are able to make financial decisions better than ever before.
Hauppauge, NY – Budget & Forecast is not just a seasonal thing. It's in fact a strategic planning that has to be executed on a regular basis to determine as well as outline short & long term goals.
Nimble Property, hoteliers most loved Hotel Accounting Software and Bookkeeping Service Provider stands tall in serving more than 300+ renowned brands in the Hospitality Industry.
The Budget & Forecasting Module in Nimble is of top-notch, that acquires intelligence technology and impeccable functionality.
Enabling better & meaningful decision making, the module is proven to be the best in helping hoteliers control their finances, determine profitability seamlessly and plan for the future strategically.
Nimble as the best hotel operating budget software lets you get rid of the cumbersome process of calculations on excel. You have all your properties data at one place, so say goodbye to the uphill battle of collating the budget data from various sources.
We made the entire hectic budget & forecasting cycle a less time consuming thing, and that too assuring accuracy of 100%.
Everything you need to know about Nimble Hotel Accounting Software for your maximum benefit: It lets you,


Create budgets department-wise with flexible statistical analysis
Make upward budget % adjustments & hotel undertakes processing
Import historical budget & get rid of arduous excel sheet dependency
Evades the necessity of data collation from multiple data sources
Fetch comparisons by using outlet historical data of the guests
Easily compare, export and review budget reports anytime any where

Our customers particularly mentioned that, "The module gave them a sigh of relief in dealing with creation of departmental wise budgets and planning for capital expenditures by forecasting current scenarios – Everything with Ease!" SSN Hotels

Besides others added that, "Adjustment of the upward budget percentage and processing hotel undertakes was flawless in Nimble by accessing crucial financial report like Income Statement / P & L." Navika Capital

"Sales overestimation and underestimation exhausted our financial reserves, but with Nimble Budget & Forecasting features we were able to turn 'em into profits. Realistic projections mattered us the most and Nimble Property enabled optimal accuracy in it, while helping us meeting our financial goals." Kalthia Group Hotels

"Effortlessly, we were able to discover the best-in-class budget & forecasting procedures in Nimble for out multi-property departments. It really helped us in bench marking our expenses and forecasting budgets for next coming seasons, everything was given consolidated on a hassle free customizable dashboard. The entire process was less time consuming and highly accurate" Premier Hotel Group

Hoteliers striving to have streamlined budgeting & forecasting implementations in their properties can have more information on Nimble Property website, visit www.nimbleproperty.net
Read our another Blog: Be sure of your Hotel's Budget & Forecast to reach Targets