As the coronavirus continues to impact the travel & hospitality industry, we intend to provide insights to the hotel owners through COVID-19 Consumer Sentiment Study.
While the nation is not completely out of the woods, yet there seems to be witnessing many positive signs that recovery has come closer for many properties than we may have thought previously.
Based on the recent study, we shall illustrate the travel behaviour, findings and answers for the questions like 'will the coronavirus vaccine impact the travel in 2021' from the consumers.
We are continuing to see the shift back & forth in consumers' confidence to travel. More than half of the survey respondents state that they have travelled in the pandemic times, while there's a smaller percentage of people travelling in Thanksgiving and Holiday Season.
Most of the people (60-70%) plan to book a vacation after getting a coronavirus vaccination.
Below is a graphical representation of the findings, along with some detailed observations and opportunities. Let's walkthrough!
Fig.1
In 2021, assuming cases tend to drop and vaccines to be distributed, when will people likely travel for their next trip?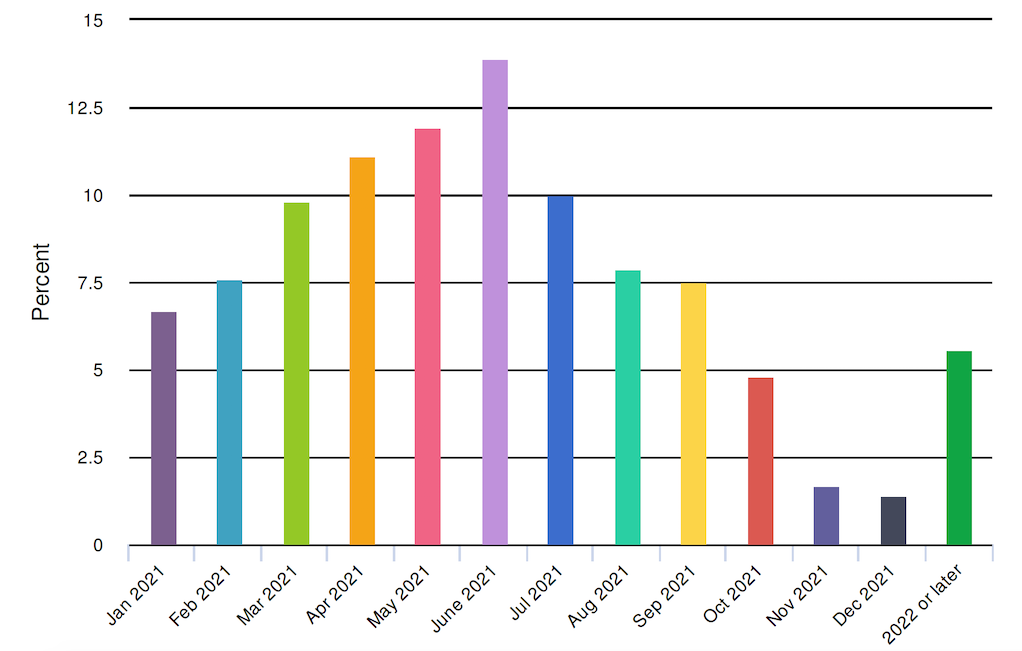 Image source:
Fig.2
Reasons that would prevent guests from staying at a hotel right now.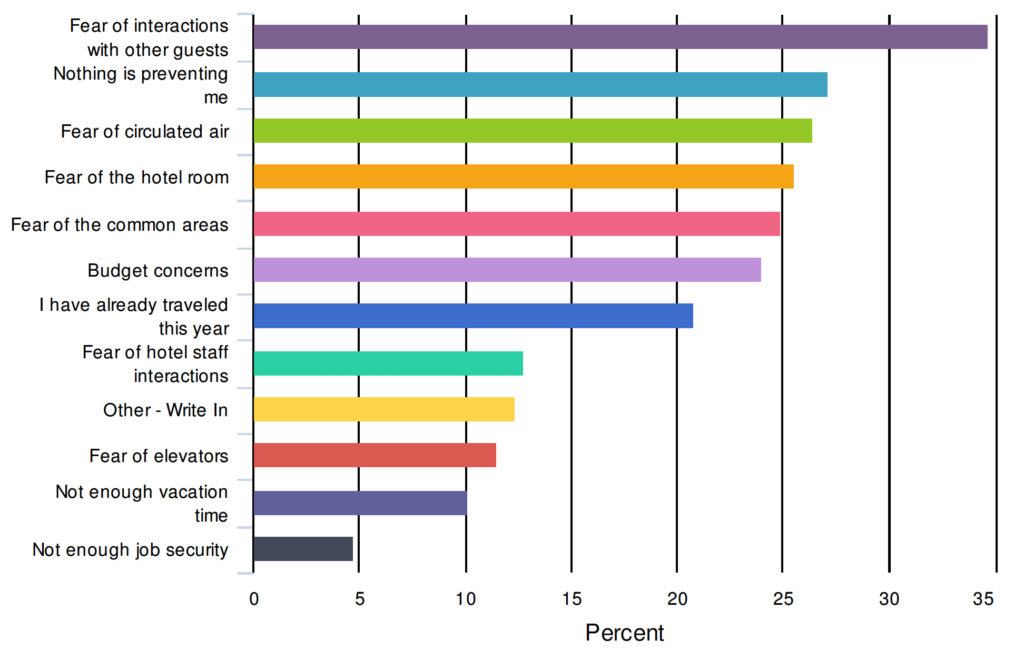 Image source:
Fig.3
Here're is what guests would like to hear from hotels effectiveness?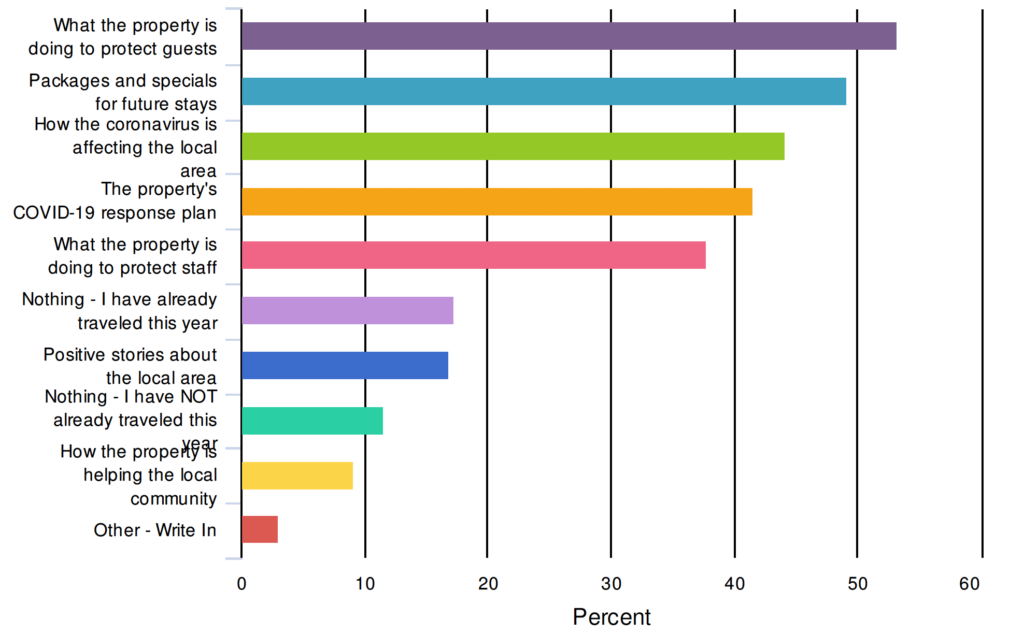 Image source:
Fig.4
The next time your guests travel, here's the following they would want the hoteliers to communicate with them prior to their stay.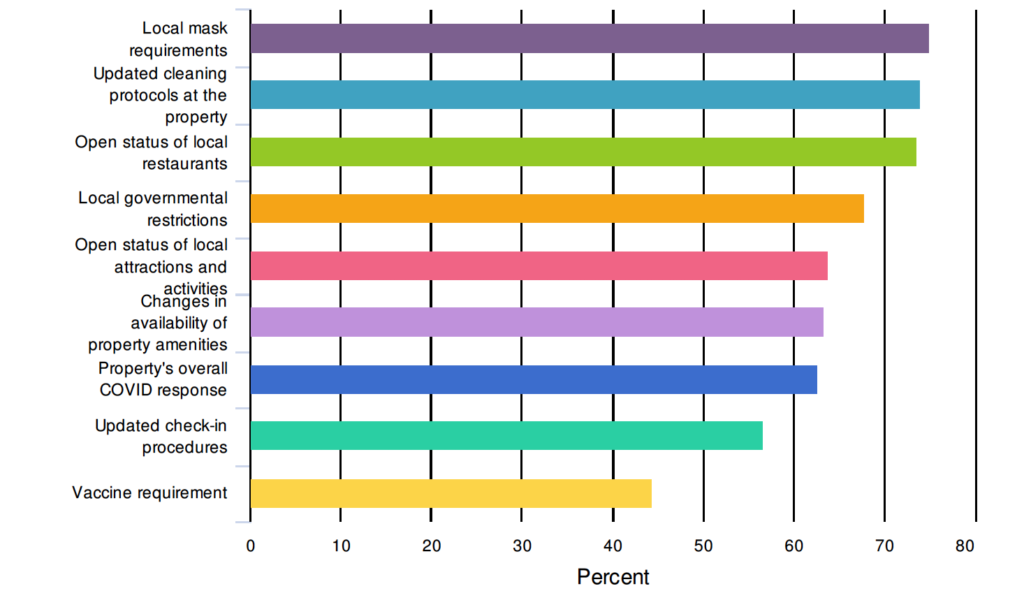 Image source:
WRAPPING IT UP
People ARE traveling, and nearly its 70%. It is likely to have more confidence to your guests once the vaccination would be administered. As a hotelier, you need to focus on communicating safety ordinances, and assure your guest that you have their well-being as a top priority. That will increase your chances to convince them to stay at your hotels. Being cognizant of people's financial stress, provide value added packages and make your guests feel special and comfortable in their bookings.